CALL FOR EXPRESSION OF INTEREST: Experts on the Linkages between Human Rights and Environment, Climate Change and Sustainable Development (Jakarta)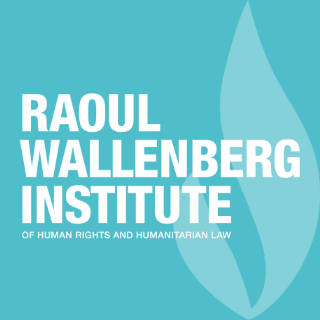 Raoul Wallenberg Institute
Posted on Monday, June 12, 2023
The Raoul Wallenberg Institute of Human Rights and Humanitarian Law (RWI) is an independent academic institution established in 1984 with a mission to contribute to a wider understanding of, and respect for, human rights and international humanitarian law. Since 1990, RWI has carried out a wide range of research, academic education, and institutional capacity development programmes internationally in the human rights field. RWI's global thematic foci are economic globalisation, inclusive societies, people on the move and fair and efficient justice (www.rwi.lu.se).
Introduction
RWI's office in Jakarta coordinates the institute's regional programmes and activities in the Asia Pacific region. RWI has been active in different countries across Asia since the 1990s and has coordinated regional programmes since 2007. Our regional focus has been to strengthen the capacities of NHRIs and academic institutions to be actors of change for human rights implementation and their promotion across the region.
In 2017, the Jakarta office commenced a five-year regional programme focusing on the linkages between human rights and environment, climate change and sustainable development. The programme supports research, synergies between sectors and RWI's thematic foci. The programme is implemented with a range of regional partners, including relevant UN Agencies, human rights stakeholders and community-based organisations. The programme is supported by the Swedish Development Cooperation.
Directory
At times RWI needs to bring in experts to work on short or long term assignments. Examples of assignments include contributing expertise in the design and delivery of workshops, supervising or carrying out action-oriented research or supporting development of concepts and strategies. RWI is therefore establishing an Experts Directory to support its Regional Asia Pacific Programme (RAPP).
The Directory will serve as an intermediate between consultants interested in working on RWI consultancy assignments in the region, and RWI's office in Jakarta.
Please note that filing an Expression of Interest does not imply an active hiring process. The Directory will solely assist RWI's office in Jakarta in their search for relevant expertise that is needed to implement RAPP and other programmes managed by the office.
Profile
Qualifications vary and depend on specific requirements for the assignment. Both practitioners and academics are encouraged to submit their Expression of Interest. In general, consultants should possess advanced degrees and have significant experience in any of the areas listed below. Fluency in English is typically required.
Consultants who are from and living in the Asia Pacific region will be prioritized and are encouraged to submit their expression of interest.
We are currently interested in expertise in the following areas:
Linkages between Human rights and the Environment/Climate Change
Climate Change and Displacement
Human Rights and Gender in the context of Climate Change
Human rights and Sustainable Development Goals (SDGs)
Business and Human Rights
Human Rights and Local Governance
Selection
Experts will be contacted via email or phone whenever relevant opportunities arise and the profile of the consultant match the Terms of Reference for the assignment. For most assignments, more than one expert will be invited to submit an offer indicating for example availability and cost. The selection of experts will be through a competitive process in accordance with RWI's procurement policy.
Location
The location of assignments may be in any country in the Asia Pacific Region RWI operates in, or home-based, depending on the type of assignment. For assignments requiring travel, RWI will arrange and cover the cost of such travels in accordance to RWI rules and procedures.
How to Apply
Register your Expression of Interest by clicking on "Apply" and answer the selection criteria questions. Also upload your CV and a covering letter (max 2-3 pages) that describes your profile and contribution in the area(s) of expertise you've nominated within the Asia Pacific, including your network presence. Please note that we only accept applications via the RWI website. Registrations remain open.
Information
For questions and further information, please contact Dr. Jason Squire, Director of RWI's Jakarta Office via email: jason.squire@rwi.lu.se