Research and Training Support Internship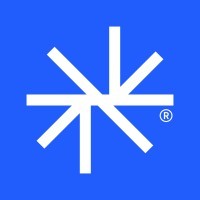 QuizRR
Customer Service
Remote
Posted on Monday, July 3, 2023
Client Experience
·
Mexico City
·
Fully Remote
Research and Training Support Internship
Are you passionate about empowering workers worldwide? Quizrr is offering an exciting short-term internship (ideally 3-6 months), helping shape our training programs on business & human rights in global supply chains - to drive behavioral change from the bottom up.
Quizrr is an award-winning Swedish EdTech company that offers innovative training solutions backed with real time data. Our clients are top fortune 500s and we offer the best educational platform to train the global workforce in security, human rights and in creating safe workplaces.
What you will get out of it?
Strengthen your understanding on business & human rights.
Learn from the best with the opportunity to engage with some of the world's leading companies.
Develop your existing skills and learn new ones that will be useful for a career path in sustainability, ESG, international development or a related field.
Work in a dynamic and multicultural environment that will help you broaden your professional network.
Responsibilities include, but are not limited to:
Conducting research on labor laws and emerging legislation in Latin America with a particular focus on Mexico.
Support internal stakeholders to adapt existing and design new training programs as part of Quizrr's service offering in Latin America.
Work closely with different Quizrr teams to ensure the successful deployment of digital training programs to external partners.
Support communication across stakeholders (internal and external)
Requirements:
Passion for sustainability, corporate due diligence, or related fields ideally with focus on labor rights. 1-2 years education or experience in these areas is required.
Experience conducting research and analysis.
Experience preparing engaging presentations for external audiences.
Excellent communications skills, especially writing and editing skills in Spanish and English
Ability to work under deadlines and work remotely.
Experience working with the private sector
Experience with digital event management. Familiarity with Zoom Webinar is considered an asset.
Possibility of travelling through the Americas
Department

Locations

Mexico City

Remote status

Fully Remote
Working at Quizrr
We are a dynamic team comprised by talents with deep domain knowledge and leading expertise spread across technology, social sustainability, human-centric design and more.

With a high degree of digital workplace infrastructure in place, we believe strongly that value isn't necessarily tied to a physical place but rather a psychological space. As long as you are a strong believer in team contribution, remote working is always an option at Quizrr.
About Quizrr
Quizrr is an award-winning Swedish EdTech company that offers innovative training solutions backed with real time data to advance corporate responsibility and capacity building in global supply chains. Founded in 2013, Quizrr uses digital training solutions to educate employees in global supply chains on issues such as employment rights, workplace safety, and social dialogue, using a bottom-up approach. The content, reflecting several of the Sustainable Development Goals, is based on global requirements such as the ILO Core Conventions, IOM's Migrant Worker Guidelines for Employers, Employer Pays Principle (EPP). For more information, go to www.quizrr.se.

Client Experience
·
Mexico City
·
Fully Remote
Research and Training Support Internship