CMO/Head of Growth (process temporarily on hold)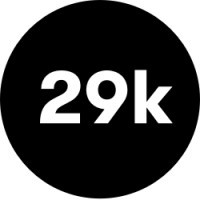 29k
Marketing & Communications, Sales & Business Development
Remote
Posted on Wednesday, December 21, 2022
CMO/Head of Growth (process temporarily on hold)

Are you a wizard at creating scalable growth and longing to use your skills to change people's lives? Here's an opportunity to oversee the entire customer acquisition and conversion pipeline for our highly rated (4.8 ⭐️) Mental Health app. The Head of Growth should have a solid data-driven and quantitative foundation with a strong understanding of campaign creation, segmentation, and analysis. In addition, the right candidate understands the symbiotic relationship between marketing and people engagement and is comfortable oscillating between big picture strategy work and execution, all while being a strong process partner across all levels of the organization.
29k: The Mental Health app makes it easy to access science-backed tools and find support for mental health and personal growth when immediate help is needed or when people are going through life changes. Users experience a personalized journey with a supportive community without the fear of additional financial costs. Also, as a hybrid tech-startup/ foundation/ non-profit organization, our product development is continuously expanding to meet user needs. Because of this unique non-profit position, we easily partner and co-create with leading universities, researchers, and psychologists across the globe.
What we believe
At 29k we believe the world needs mental health and personal development to be as popular as exercise and as societal relevant as physical health. Also, it should be free for individuals. If we can help millions of people live meaningful lives, they will improve the world through their actions. So, to achieve the ambitious goal, we've developed an ecosystem that combines science and cultivates deep human connection via chat, audio, and video.
About the role.
As Head of Growth, you will be responsible for creating, optimizing, and scaling earned, owned, and paid customer acquisition programs across channels. As a result, you can make strategic adjustments to user acquisition, marketing, and retention strategies based on what's best for the entire organization.
Preferably a data-driven, structured person who can hold complexity and work efficiently on several projects simultaneously. You will be part of our Leadership Team and a colleague of our small, close-knit team of digital marketing, communication, and video professionals.
Reporting directly to our CEOs, this role will be accountable for our acquisition and engagement strategy and goals, including partner marketing, mobilization, and community empowerment (if you have experience in these areas). Mobilization is a new approach to growing our impact and user acquisition by catalyzing action and collaborating with other people, groups, and organizations. It is a bonus if you have direct experience creating people-powered campaigns that mobilize many to normalize an idea or a cause in society.
Who are you?
To be successful in this role, You celebrate and love the user and understand that they are the story's hero. You are creating growth campaigns and content marketing that understand their needs and speak to them in their language. Furthermore, you have a keen interest in personal growth and a willingness to learn & grow.
As a senior growth marketer, it is imperative that you have experience with B2C mobile apps and the marketing technology stack needed to succeed. You also know how to balance product marketing and content marketing, while providing input/suggestions for product-led growth.
Experience with developing go-to-market strategies, growth marketing tactics, defining value propositions, and messaging.
Enjoy product marketing and product-led growth strategies in a B2C mobile app environment.
You can apply your marketing expertise across a broad spectrum of areas such as; content marketing that focuses on the user, campaign creations, product marketing, social media, digital, partner & event marketing.
You can easily move from strategic marketing planning to tactical execution of the plan.
You regularly roll up your sleeves to execute a plan, doing whatever it takes to get the job done.
You're flexible and comfortable with change and ambiguity involved in a growth-stage startup.
You know how to maximize reach and conversion, only this time it is not for financial gain but for the greater good.
You value user privacy and data handling.
You have excellent networking skills and are happy to discuss facts with a scientist and talk trends with an influencer.
Previous knowledge/skills:
You know effective growth hacking campaigning tactics and how to activate potential users

Driving organic growth using non-branded keywords

You have experience optimizing the entire funnel and use data to drive decisions.

You have experience creating and implementing marketing communication strategies and plans

You have excellent written and verbal communication skills to present, influence and represent the organisation

Handling a complex line-up of stakeholders - knowing how to give them clarity and context.

You understand these terms e.g. SEO, SERP, ASO, CPT, SEM, CTR, CPA, CAC, LTV, CPM, CPC, PPC, RoAS, and PLG. (yea it's a mouthful, we know)
Bonus:
Demonstrable experience in people-powered campaigning and community empowerment through movement-building approaches.
Experience with youth movement-building and/or mental health or psychology messaging is a plus
It is desirable if you have the network or experience engaging with celebrities, influencers or artists.
EDIT: Please note that this process is on a temporary hold - please reach out to elise@29k.org if you have any questions about the process or role specifically. We look forward to hearing from you!
Locations

Remote status

Hybrid Remote
Norrsken House & Klustret
29k is backed by people and organisations who believe technology can be used to transform personal growth.
It is co-funded by Norrsken Foundation and Ekskäret Foundation, and supported by researchers from Harvard University and Karolinska Institutet.
CMO/Head of Growth (process temporarily on hold)