Tech Lead to Heartspace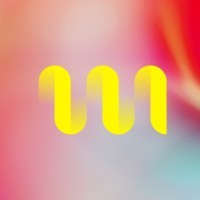 Heartspace
Stockholm, Sweden
Posted on Monday, August 21, 2023
Tech
·
Stockholm
·
Hybrid Remote
Tech Lead to Heartspace
About the role
As a Tech Lead at Heartspace, your role will work hands-on with our product development and provide technical guidance and leadership to our future development team. You will ensure the production of high-quality code and adherence to best practices, fostering a culture of excellence in software development. Collaboration is key, as you will actively promote effective communication and knowledge sharing among team members, creating a collaborative and innovative environment. Additionally, you will play a crucial role in guiding and mentoring our developers, supporting them, and fostering their professional growth.
By joining us early on, you will not only contribute to shaping the future of Heartspace but also have the unique chance to shape your own career path. As we grow, so will your responsibilities and opportunities. You will have the freedom to take on new challenges, learn new skills, and make a significant impact on the company's direction and success.
To thrive in this role, we think that you have a strong interest in generative AI, Data Science, and machine learning. You want to be a long-term member of our team at Heartspace, contributing to the development of both our company and our socially impactful product. You value structure in your work and are motivated by witnessing the growth and development of your colleagues and our business.
Who are you?
8+ years building rich, interactive apps with great attention to detail.
Solid experience with Remix.js, ReactJS, JavaScript/Typescript, HTML, CSS, and modern front-end build systems (Webpack, ES6, etc.).
Full-Stack Capability: you are comfortable with all parts of the stack.
Experience working with relational (PostgreSQL, MySQL, etc.) and document databases (MongoDB etc.).
Have worked with production JavaScript / Node backends.
Aware of the latest AI libraries, API and industry trends.
A keen eye for design and interest in creating extraordinary user experiences.
Experience working with a headless Text Editor, like Tiptap or equivalent for building apps where writing is at the center of the user experience.
Good working knowledge in SQL language for data extraction.
Experience building email outreach solutions.
Experience working with Firebase and Supabase
Experience from a leading role where you have coached employees but also worked hands-on as a developer.
Experience in using Python to clean data, create machine learning models and building advanced AI-functionality for writing, and editing texts.
What we offer
Freedom to work remote or on site at our offices at Norrsken in Stockholm.
Competitive compensation & benefits
Share incentives letting you be a part of our success.
Career advancements as the position can grow into a CTO-role with time.
Together, we can create a world where every voice is heard, and meaningful conversations thrive. Join us in shaping the future of PR technology.
Interviews are being conducted continuously, so please apply today! If you have any questions about the role or the process, don't hesitate to contact Sohrab Fadai at sohrab@heartspace.ai. We look forward to hearing from you.
Department

Tech

Locations

Stockholm

Remote status

Hybrid Remote
About Heartspace
About us and the opportunity
Heartspace is an AI-powered PR-platform dedicated to fostering and nurturing a positive media climate that values empathy, understanding, and constructive dialogue. Our mission is to empower and amplify the voices of those who strive to positively impact our world, helping them reach the hearts and minds of a global audience. Do you want to be part of a growing organization where you can make a real difference? Then we have a unique opportunity for you at Heartspace!
We are at the forefront of technical development in our industry, but this is just the beginning, and we have big plans for our platform and what it can do for the world. As Heartspace grows we aim to have both employed co-workers and freelancing consultants. So, feel free to connect with us if our mission speaks to you, regardless if you are not looking for a full-time employment or not.
Turnover
2,1 M SEK 2023 (est)
Tech
·
Stockholm
·
Hybrid Remote
Tech Lead to Heartspace